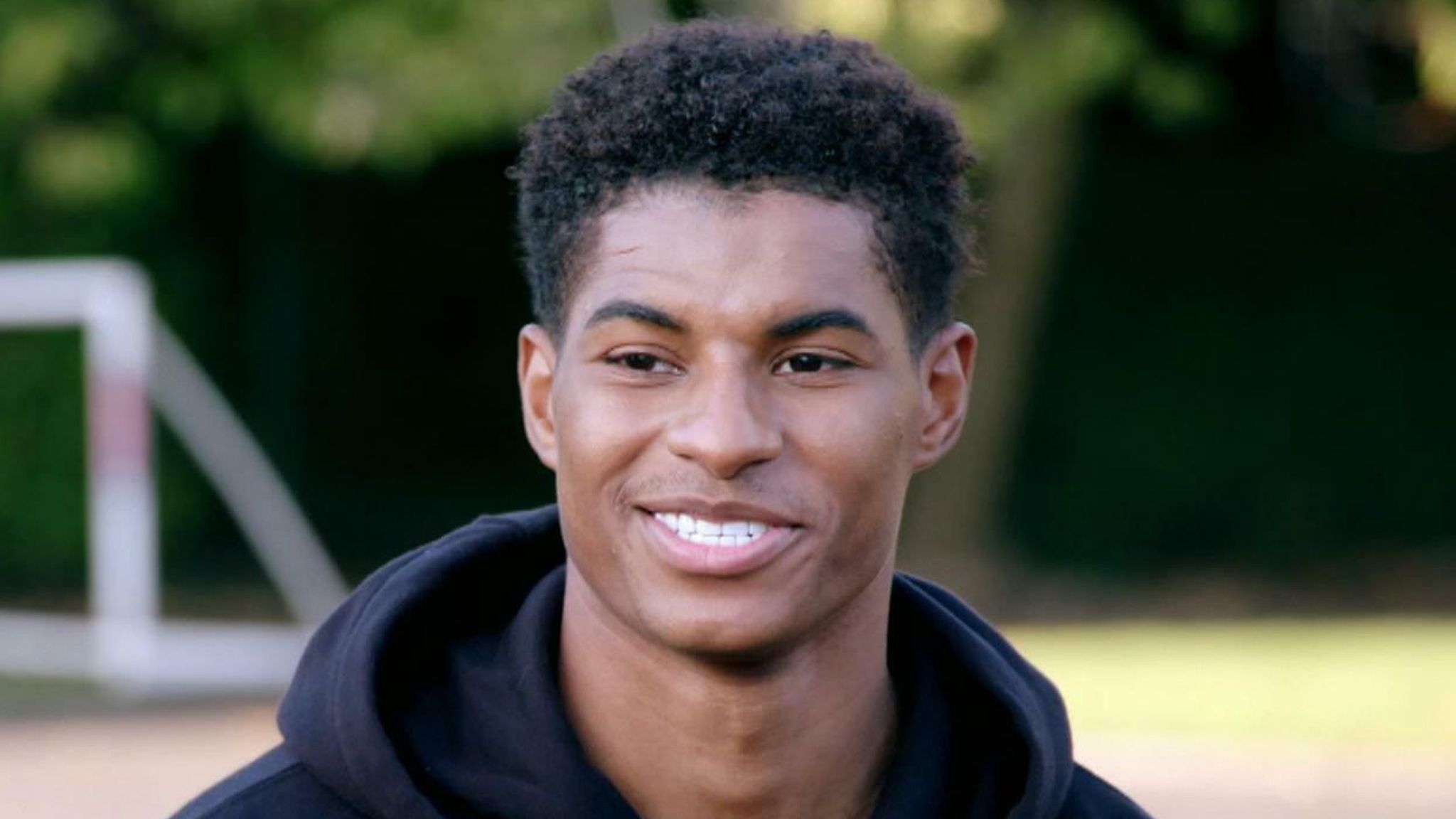 I am a great fan of Marcus Rashford.
He is quite simply a wonderfully inspiring young man. He comes from a working class family, and was brought up by a single mother who had to do several jobs to raise the family and would skip meals so that her children could eat.
Rashford began playing football from the age of five and has had a remarkable football career which led to him being a key player for Manchester United by the age of 18.
What makes me a great fan of this young man is how he has used his influence and position for the benefit of others. This work has been remarkable and inspirational, not only to young people, but to me and to all generations. In 2019, working with Selfridges he set up a campaign to give the homeless essential items at Christmas.
During Covid days Marcus Rashford has been a shining light in our country. At a time when so many church leaders lost direction, retreated behind closed doors, were seldom seen in the public arena and said very little, this 23 year old black man set up campaigns to help end child poverty, and to feed the hungry of our country.
Speaking simply, directly, and from his own experience, he challenged the government to extend free school meals through the holidays, and later went on to encourage and challenge people to extend provision for children through the holidays. With the local backing of the Mayor of Manchester he worked to provide a local food voucher scheme which was copied in other parts of the country.
Earlier this year he highlighted the unacceptable quality of some of the official food packages which were being provided to children in lockdown days and in April, with the chef Tom Kerridge he announced the launch of videos and recipe cards for simple nutritional meals, the idea being that children and adults could make these at low cost, and not go hungry.
This is incredible service to the community.
In the Euro final on July 11th Marcus missed a spot-kick penalty. It was such a sad moment for him, and the hearts of his fans, me included, went out to him. Later he said "All I can say is sorry. I wish it had of gone differently…" He suffered horrible racial abuse because of the missed penalty. However he remained brave and held his head up and spoke of how the community and his family supported him. He said:
"I'm Marcus Rashford 23-year-old black man from Withington and Wythenshawe, South Manchester. If I have nothing else I have that. For all the kind messages thank you. I'll be back stronger. We'll be back stronger."
One of the letters of support to Rashford said: "I hope you won't be sad for too long because you are such a good person. Last year you inspired me to help people less fortunate. Then last night you inspired me again, to always be brave. I'm proud of you, you will always be a hero."
I am a not a football fan but I am a great fan of Marcus Rashford who 'helps the less fortunate' and is 'brave' and is an inspiration to so many people of all races and backgrounds. He is an inspiration too to the church and her leaders inspiring all to step out from behind closed doors and to personally serve the needy.
Fr Ian