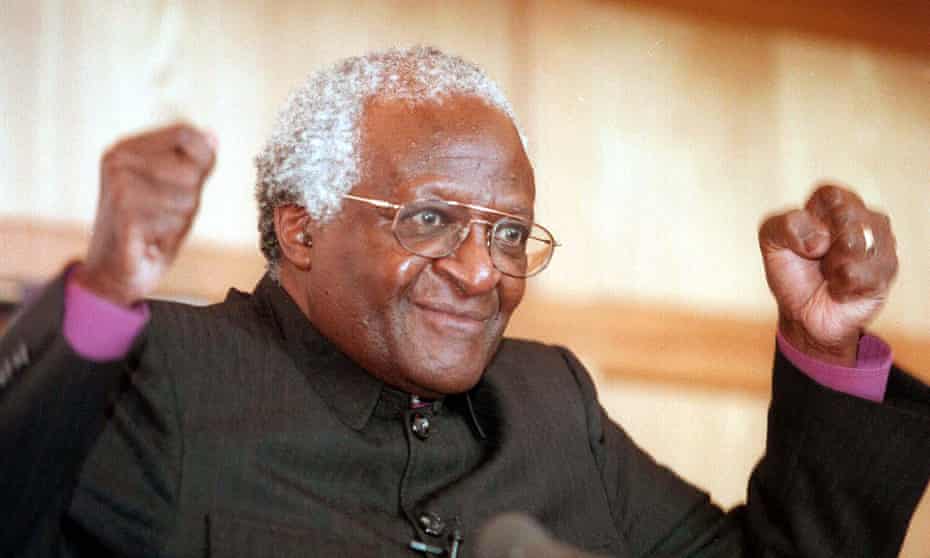 Archbishop Desmond Tutu has left a wonderful legacy to the Church. It's a spirit of courage and joy, a boldness in proclaiming the Gospel especially in the face of injustice, and a tempering of this with good humour and love.
Canon Mark Oakley, Dean of St John's College, Cambridge posted this challenging tweet on December 26th. A wonderful challenge for church leaders, and other christians too, for 2023. Fr Mark also wrote to The Times:
And here he coined the wonderful word 'Tutufication' This year, 2023, lets work on 'Tutufication' – by standing up 'with grace and good humour' for freedom, justice, rights of minorities and the overlooked. And we can do that in our parish situation here at St Chrysostom's, as indeed we try to in our church work and worship, and we can do this beyond the parish too.
Let's take up Fr Mark Oakley's challenge, and lets encourage one another to do so. It would be a wonderful tribute to Desmond Tutu: #Tutufication